Since childhood,I was interested motorcycles and over the years, my interest turned into a passion. After school, my passion has become a full-time profession…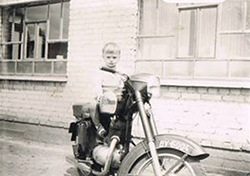 I started running my own business in 1989 in Tuchola, under the name Electromechanical Work. At the beginning I was fixing electric motors ,power tools and household appliances. Over the years, I extended my offer to regeneration of Junak's generators and later on to the other motorcycles, that were using Bosch, Lucas or Miller' generators. Over the time, I also started to regenerate cylinder heads, crankshafts, whole engines and restore whole motorcycles.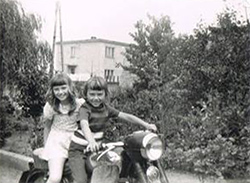 In 2007, I moved my business to Bladowo, where I live till today. I specialize in British motorcycles like Norton, BSA, Matchles, Triumph, Royal Enfield, Ariel, AJS, Panther, Rudge, Vincent HRD. For many years I am spending my vacations on a motorcycle, traveling around my country and Europe. I have a couple of motorcycles: BSA A7 (1954), Junak M10 with sidecar (1963), Triumph Legend TT (2002) and Triumph T100R Daytona (1969).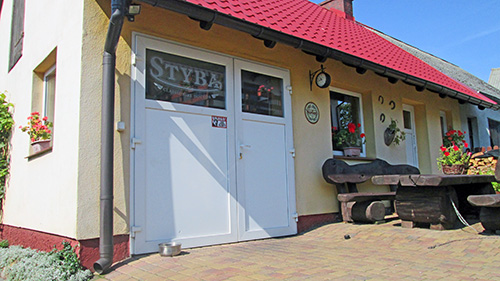 I am a member of Tuchola's Historic Vehicle Association (Tucholskie Stowarzyszenie Pojazdów Zabytkowych) and I am responsible for the organization of the annual Historic Vehicle Exhibition (Wystawa Pojazdów Zabytkowych) in Tuchola, which takes place in mid-July. Since 2013, I am also a member of Old Bike Club Poland (affiliated with The Vintage Motor Cycle Club), and as all the members, I am an enthusiast of British motorcycles. Old Bike Club organizes Motorcycle Rally "Droga Kaszubska", which is famous in the "world of motorcycles".
If you are an enthusiast of British motorcycles and you need help in repairing yours – feel free to contact me. I promise that, as soon as time permits, I will try to help you. Have a nice time browsing the site.
Regards, Jarek Stybaniewicz.